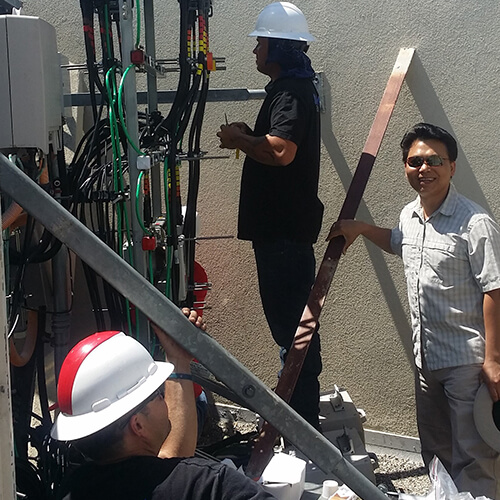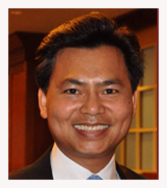 President - Terabonne, Inc.
* Electrical Engineering, Oregon State University
* Juris Doctorate, Northwestern School of Law at Lewis and Clark
* Executive Director, T-Mobile Engineering, Real Estate Development and Operations
Tung Bui, President of Terabonne, Inc., spent his entire professional career in the telecommunications industry. He began his career in the wireless industry right when the FCC first auctioned wireless spectrum licenses in 1995. This was Day 1 of the modern-day cell phone industry. Tung served as executive director at Western Wireless, which grew to become T-Mobile, where he was responsible for the RF engineering, real estate leasing, zoning, construction, and network deployment across the West Coast, then expanded to top 50 markets in the US.
Terabonne's team of industry experts are passionate about delivering professional services and obtaining the very best results for our clients. Our team includes engineers, leasing and zoning experts, survey CAD technicians, attorneys and paralegals, and property/project managers whose every move gets our clients closer to success.
Kathy Keber
Kathy served as Legal Assistant at a corporate law firm prior to joining Terabonne. Today, Kathy applies her legal experience to assist Terabonne clients in a full range of wireless leasing matters. Kathy interfaces with our clients, tower companies and wireless carriers daily to assist with contract matters involving cell tower leases. Kathy delivers another layer of contract reviews and disciplines, checking every term and condition throughout all negotiations and contract redline changes.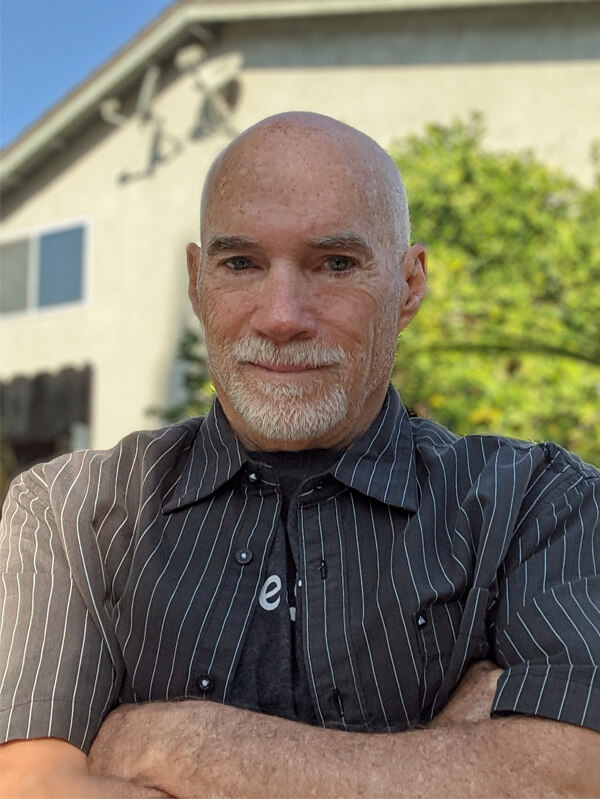 Jim Pearson
With decades of experience in wireless, from tower financing to leasing, Jim helps many clients better capture the value of their wireless leases. Terabonne's clients appreciate Jim's wireless industry insights on how to best monetize their cell tower assets. Whether it involves new tower builds, tower lease extension negotiations, or lump sum cash buyouts, our clients always receive Jim's honest discussions on what to expect and how to get there with Terabonne's help.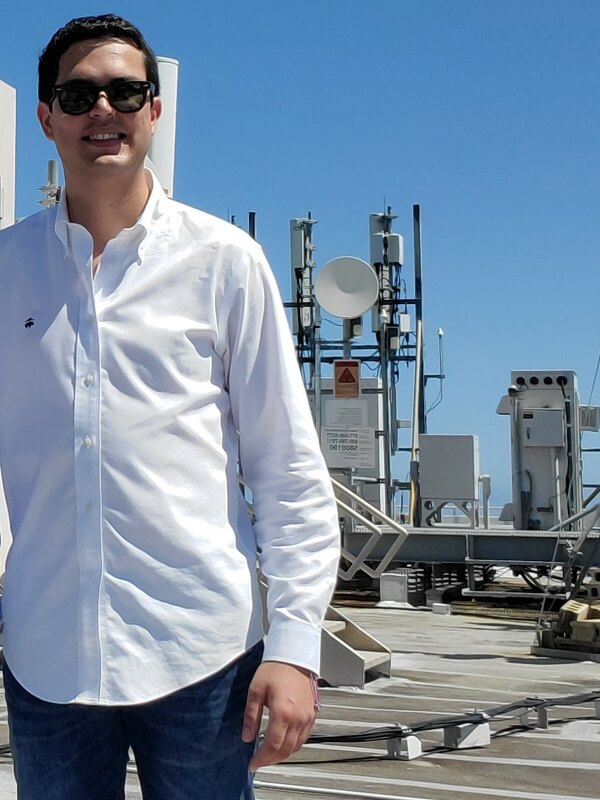 Antonio Sola
Project Engineering Manager
Antonio spends his days managing properties for our clients and resolving a full range of cell tower-related issues. When a cell tower needs to be modified, Antonio and his team review all engineering plans, structural analysis, tower leases, amendments and antenna attachments to assure that site upgrades are performed as defined by our tower leases. Antonio frequently visits many cell towers and rooftop projects to assure construction and upgrades are consistent with our engineering policies and looks for ways to protect our clients' properties and responsibly monetize upgrades for our clients.
Spencer Bui
Director, Infrastructure and Engineering
After engineering school, Spencer spent 5 years at Amazon managing and deploying over $1 billion in new mega warehouse fulfillment centers, filled with automation and robotics. Spencer is well-versed in real estate, construction, and new technology deployments and brings a wealth of knowledge from working at a global scale. At Terabonne, Spencer's engineering team will partner closely with tower developers and wireless carriers to ensure our clients' properties are well-managed and protected.
Thomas McDonough
Attorney At Law, Of Counsel
Thomas's 35 years of experience in various legal disciplines prove to be of crucial value for Terabonne's clients. Whether the property's title is discovered to be clouded during a title search, or the real estate transaction is complex, Tom is there to address these contracts. If our clients desire to retain the tower easement income forever while selling the underlying property, or if the tower lease is part of an estate plan, Tom's depth and breadth of legal experience is available to assist.
Kristi Kline
Land Survey CAD Technician
Kristi has 16 years of land survey experience. When there's a dispute as to property lines, tower lease areas, easement rights and encroachments, Kristi brings clarity through her precise survey drafting work. Kristi reviews legal descriptions, surveyed drawings, and occupied space as defined in the lease and holds the carriers and tower companies accountable down to the last square inch of leased areas. Through our advanced satellite imagery tools and Kristi's computer-aided design expertise, we conduct independent reviews of survey drawings instead of relying on wireless carriers' information, which can often be inaccurate.
With an electrical engineering degree from Oregon State University, a law degree from Northwestern School of Law at Lewis and Clark, and fourteen years as executive director for T-Mobile, Tung founded Terabonne to help wireless carriers design and deploy their cell tower infrastructures. In 2015, Tung shifted Terabonne's focus to serve only wireless property owners when it was clear the market lacked true wireless industry experts with insider experience who can properly represent landlords against giants such as AT&T, Verizon, T-Mobile, Crown Castle, and American Tower Corporation. Today, armed with a team of engineers, legal staff, lease negotiators, and project/property managers, Terabonne is the industry leader and the authority when it comes to representing cell tower property owners.
Day 1 of Wireless Industry
Tung Bui was among a group of young entrepreneurs starting up a new wireless industry in the '90s. Early wireless leaders had to hire and train a technical staff to build a non-existent industry. There were about 55 startup companies building wireless operations around the country. Mergers and acquisitions were widespread as companies sought to grow faster in order to offer greater cell coverage. The dust settled by 2020, leaving only three national wireless companies (AT&T, Verizon, and T-Mobile). Having been part of the leadership team that made changes in the wireless industry impacting business practices ranging from cell tower lease rates to engineering designs, Tung applies this invaluable experience to benefit Terabonne's clients. 
Today, Terabonne only represents property owners by applying our insider knowledge to maximize our clients' wireless property values. Many cell tower leases that landlords signed with T-Mobile were countersigned by Tung in his capacity as its final approver of thousands of tower and rooftop leases. He knows the business from every angle. If your cell tower or rooftop leasing opportunity requires the attention of specialists, you should not hesitate teaming with the leading professionals in the wireless industry. 
At eight years old Tung was selling cigarettes in the streets of Bien Hoa, Vietnam. At the fall of Saigon in 1975, his brother-in-law, a blond-haired blue-eyed 22-year-old American US Air Force GI used his contacts to sneak Tung's family out of Saigon. Tung, his parents, and his seven siblings embarked on a three-month journey to Astoria, Oregon to begin their new life in America. After high school, Tung pursued an electrical engineering degree. Tung attended law school while holding a full time job with US WEST Communications performing various engineering roles with the phone company.  Soon after graduating from law school, Tung was promoted to the position of Director of Technology Planning with USWEST Communications in Denver, Colorado to apply his expertise in engineering and law in the new era of modern telecommunications.
 A year into the new position, wireless excitement circulated in the telecommunications industry. The industry's dream of having every American owning affordable cell phones became a reality. In 1995, Tung was recruited by Western Wireless in Seattle, Washington to build out wireless infrastructures across multiple markets as fast as possible. Tung jumped at the chance to join the start-up company, which became T-Mobile five years later. During Tung's 14-year tenure with T-Mobile, he made significant contributions to its infrastructure by building and expanding cell towers and rooftop sites across the US.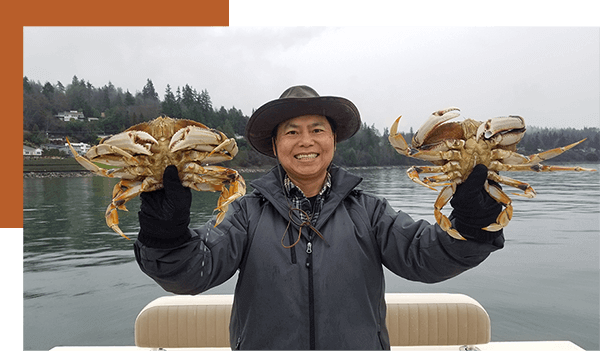 In the depth of winter, Tung enjoys catching Dungeness crabs in the Seattle Puget Sound and hunting deer and elk on Terabonne's clients' properties.