Decommissioning Sprint Cell Towers
Home > Sprint Decommissioning
Decommissioning Sprint Cell Towers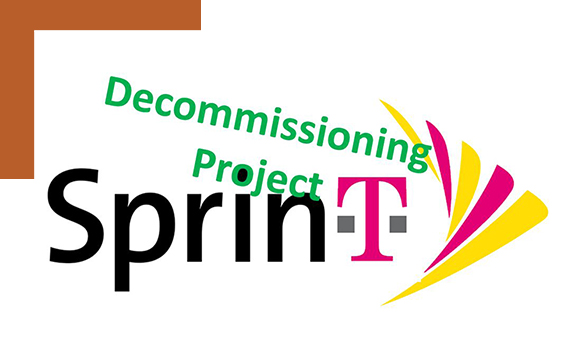 Every cell tower lease has an escape clause in favor of the cell tower company and wireless carriers. In the event a cell tower is no longer needed by the wireless carriers, they make sure that they have the right to terminate the lease. This is true with all of Sprint's cell tower leases, currently undergoing review. Since the T-Mobile merger with Sprint, tower decommissioning letters have been sent to thousands of property owners announcing the date by which the tower will be decommissioned. The result is that property owners will stop receiving rental checks thereafter. 
Many property owners consider this to be bad news, however, we see this as a potential opportunity for something bigger on the horizon. The tower lease will define how and when the tower is to be removed.  Depending on the location, design type, and cell coverage by different wireless carriers in the area, there may be an unseen opportunity for the landlord that needs to be explored.  If you have been contacted by T-Mobile to terminate your Sprint lease, we suggest you utilize Terabonne's resources to explore potential opportunities to understand how to turn this seemingly unfortunate event into a financial windfall for you. We do not charge a fee to explore these opportunities together. Please call us anytime.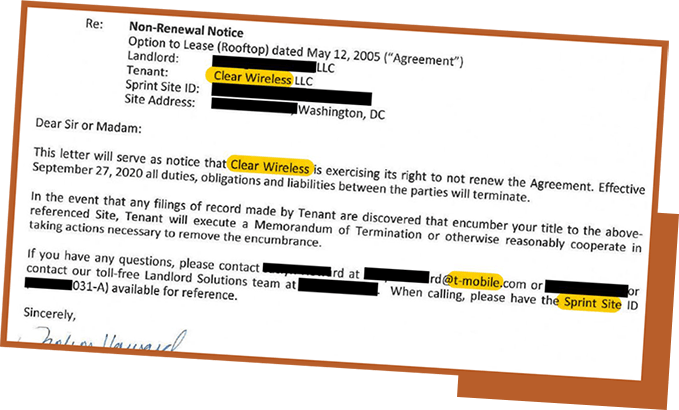 Your Options In Early Terminations
Property owners often believe they have no options in an early tower lease termination.  We believe otherwise.  We will know the details after we review the lease documents and tower design criteria.  We are happy to conduct a review and discuss options that are available to you.  We never charge a fee unless and until we deliver value to you.  Please contact us below.