Never A Fee Until Results Delivered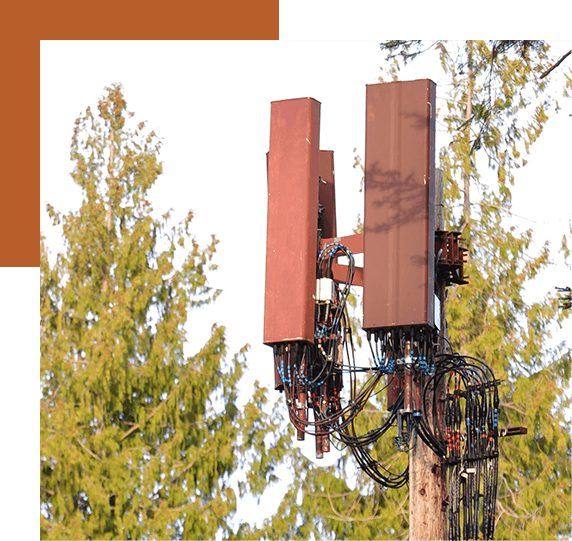 We do not charge anyone a fee for speaking with us at Terabonne. We don't charge on the initial call. We don't charge on the tenth call. We don't charge a fee for calling us five years later. We never charge by the hour. We do not charge a flat fee or a retainer fee for designing and negotiating a lease without us delivering real results first. It is important to understand that oftentimes, once landlords pay consultants their fees, these consultants are no longer incentivized to get the best results available. A landlord cannot get the most out of a cell tower site if their consultant is only trying to rack up billable hours. Since Terabonne promises results or no fee, our clients can trust that we will secure for them the best results possible.
New Cell Tower Negotiation Fee
Terabonne's fee structure is unheard of under any business model. Our fee is only earned if the new tower lease has been negotiated, design completed, zoning approved, building permit pulled and the lease has commenced resulting in our client receiving rent. If for any reason, such as zoning issues or the wireless carrier's budget has changed or for any other reasons that cause the project to terminate, Terabonne's fee is zero. This is what our team will always communicate to our clients through discussions, emails, and service agreements. In fact, that is our business practice. And our compensation is tied to how well we negotiate the financial terms of the lease, both short-term and long-term. This way, Terabonne's interest is absolutely aligned with our clients' interests.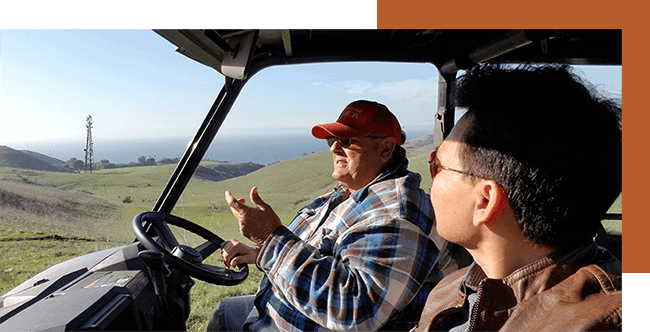 Lease Extension Negotiation Fee
Our fee when negotiating lease extensions or renewals is based on how well we negotiated for our clients beyond their current rent. For example, if you are receiving $1,000 in monthly rent today, our one-time fee is based on how well beyond $1,000 we are able to negotiate for you. This places our motivation and interests in perfect alignment with our clients. Our work does not end at negotiations, as we go over every sentence of the original lease and look for opportunities to fix what we can to make the contract current and protect our clients best interests. And when we negotiate a lease, we negotiate substantially more than just the rental rates. We fix road issues, encroachments, unpaid taxes (if any), environmental issues, expansion opportunities, trees, maintenance, equipment noise, easements… everything. We also look at all opportunities to make additional income for our clients. Of course we focus on rents, which is obvious to all. But that is not the only way to make money from cell towers. Depending on your cell tower, its history, and traffic and equipment loading, there are other ways for us to pursue additional income for our clients. Every situation is different. Contact our team at Terabonne any time. We are always honored to help property owners gain control of their cell tower leases and maximize their income potential.
Immeasurable Values To Clients
Cell tower lease rate (rent) is only one sentence in a 30-page lease contract. Rent escalation is another short sentence in the lease. When property owners are overly focused on these two terms, they overlook a few other ways to make more money in a cell tower lease agreement beyond rent. Wireless carriers will often low-ball the rent amount, expecting property owners to counter at a higher rate. Too high of a counter, and the carrier moves on to the neighboring properties. Too low of a counter and the owners are underpaid for the next 40 years. Without knowing, property owners negotiate blindly while the carriers walked away with favorable terms.
Terabonne takes a data-driven approach.  We evaluate the cell tower's value to the system based on various criteria that initiated the Search RingsGeographical areas depicted in a circle (ring) drawn by radio frequency (RF) engineers defining the areas requiring new cell towers and technical parameters surrounding such designs.. After the evaluation, we compare the site's value against all other sites with similar characteristics to determine the upper limit rent. Lastly, having identified similar sites' correct rents, we use the facts and data supporting our term requirements. This method puts our clients on a level playing field, and does not require guessing the site's value. However, this low-balling ploy by the carriers is only one of the many tricks up their sleeves.
Since Terabonne has been negotiating leases and working with wireless carriers for decades, we have developed and refined our own solutions to all the carriers' tactics. It is worth repeating that the wireless industry and the processes it requires are complex and tedious. Finding the right consultant who can produce tangible results is a make-or-break decision of whether or not a landlord will profit from their land while maintaining their property rights. Making the right decision requires landlords to sift through consultants who inflate their experience and those who believe the pages of the lease is all that's needed. The truth is that the wireless industry is very high tech and requires negotiations throughout the project, well beyond the lease. That is why Terabonne believes every property owner looking to maximize their cell tower lease opportunity should always be on a level playing field with the multi-billion dollar wireless carriers. This is where Terabonne shines for our clients.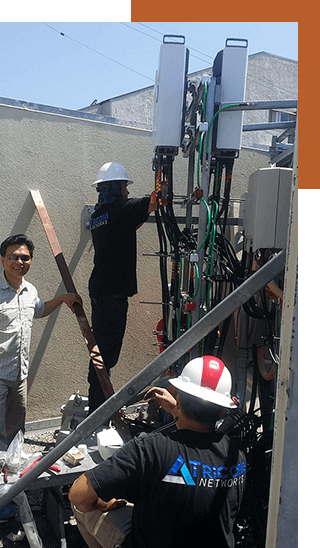 Let's review the opportunities and issues you are presented regarding your cell tower lease. Retain Terabonne to represent you with no fees owed until satisfactory results and income are delivered to you. No hidden charges. Everything clearly spelled out in writing. That is the only way Terabonne conducts business. Please contact us below.