Millions of Square Miles of No Cell Coverage
Terabonne is often pursued by individual property owners looking to place cell towers on their land. This is an understandable interest as this utilizes unused space while generating income. It is important to consider the extensive requirements that need to be met before a site can qualify for a cell tower project. These requirements made by the wireless carriers cover engineering, marketing, and zoning standards which take time and effort to implement. Generally speaking, zoning regulations prohibit residentially zoned properties from having cell tower installations. Property owners in rural areas often seek to put cell towers on their properties since there is typically poor cell coverage in these regions. However, the lack of interest by the wireless carriers to build cell sites in rural areas do not come from the lack of available land or willing landlords.
The reality is, there are millions of square acres of land that are intentionally left without adequate cell coverage because it is unprofitable for carriers to build in less populated areas. For this reason, no one can compel wireless carriers to build sites in rural areas. It's important to be cautious of internet scams that offer to market your property by placing it on a "list" for a fee. Without fail, these will only end in false hopes and money down the drain. There is no way anyone can legitimately say they can tell AT&T, Verizon, and T-Mobile where to build. There are no registries that the carriers need to consult to know where they are to expand to next. All carriers have a long list of where they want to expand to, looking five years ahead. When Tung Bui, Terabonne's president, was managing T-Mobile's engineering and real estate development, or when Terabonne was contracting with wireless carriers to design for coverage expansion, the data needed to identify new cell tower locations was always internally driven. That is, wireless carriers know precisely where calls are dropping, the locations of coverage holes, and where they have capacity issues because this data is automatically uploaded daily by millions of smartphones reporting call performance data to internal engineering databases. Don't waste your money and pay someone to be on some mysterious site marketing lists.
Residential vs. Commercial Properties
On the retail side involving residential properties, Terabonne generally does not represent landlords volunteering their land for cell tower installations. This is because residential properties are not zoned for cell tower construction projects. This is no different than trying to get a gas station or a 7-Eleven store approved through zoning in a residentially zoned property – wireless carriers are not interested in fighting this uphill battle. There are, however, select instances where cell towers are placed on residentially zoned properties. In these cases, the carriers must request zoning variances, the property otherwise has substantially met all the zoning codes, and there are no viable alternatives to provide cell coverage and emergency E911 services. We do not want residential property owners to have false hopes that their properties can be marketed and cell towers would magically appear someday. We do represent residential property owners if a wireless carrier or tower developer has already reached out to the property owner with a cell tower lease proposal. The reason we do this is because wireless carriers' leasing agents will have performed their homework with their zoning experts and, in their professional opinion, there is a fair chance at getting a cell tower approved on the property. If an AT&T or Verizon leasing agent, for example, believes they can get your residential property zoned for a cell tower, then we will accept their professional conclusion and represent you as the property owner under the same assumption. Of course, if it turns out that zoning is denied in the future, our fee for representing property owners is zero.
The Benefit of Retaining Cell Tower Experts
Terabonne offers assistance, free of charge, to anyone interested in having cell towers built on their commercial, industrial, or agricultural (but not residential) properties for monthly income. We do not claim to tell carriers where to issue their next Search Rings Geographical areas depicted in a circle (ring) drawn by radio frequency (RF) engineers defining the areas requiring new cell towers and technical parameters surrounding such designs. (which rural areas to expand to). But, once a wireless carrier has decided to expand to a certain area, we work hard at making sure our clients' locations are in front of the carrier's development team to influence which candidates within the search rings are selected. To wireless carriers, picking our sites means they gain a willing landlord represented by a trusted engineering firm who speaks their technical language. Carriers time and time again prefer to work with Terabonne because they know first hand that our goal is to solve any issues to make the transaction between both parties as smooth and fair as possible. We are constantly presenting updates of our property list to wireless carriers and tower developers nationwide for them to consider as they decide which candidates to pursue within a carrier-issued search ring. If there is a match, we will contact you. It is that simple. We will not charge you a fee unless and until you receive rent. We do not create any false expectations or place you on any false lists. 
If you have commercial or industrial properties that you would like to have considered for a cell tower project, send us a note below.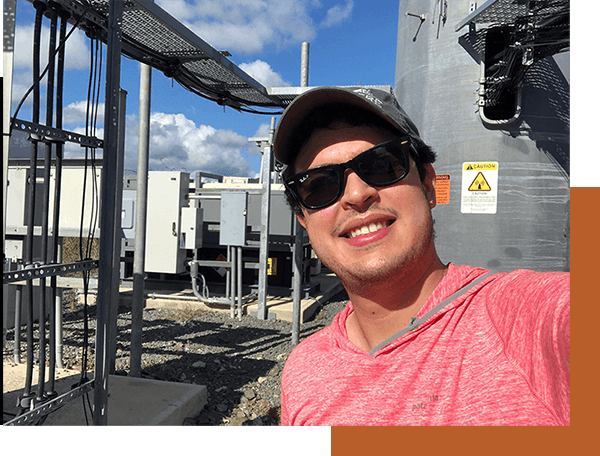 Marketing Your Properties
If you own or manage a portfolio of commercial properties, condominiums, tall apartment complexes, public storages or private properties in commercial or industrially zoned areas, we should discuss. While new tower builds have decreased in volume in the past decade, select new towers and rooftop projects are being developed all over the country. Have industry insiders be on your side. No fee unless we bring you rent.